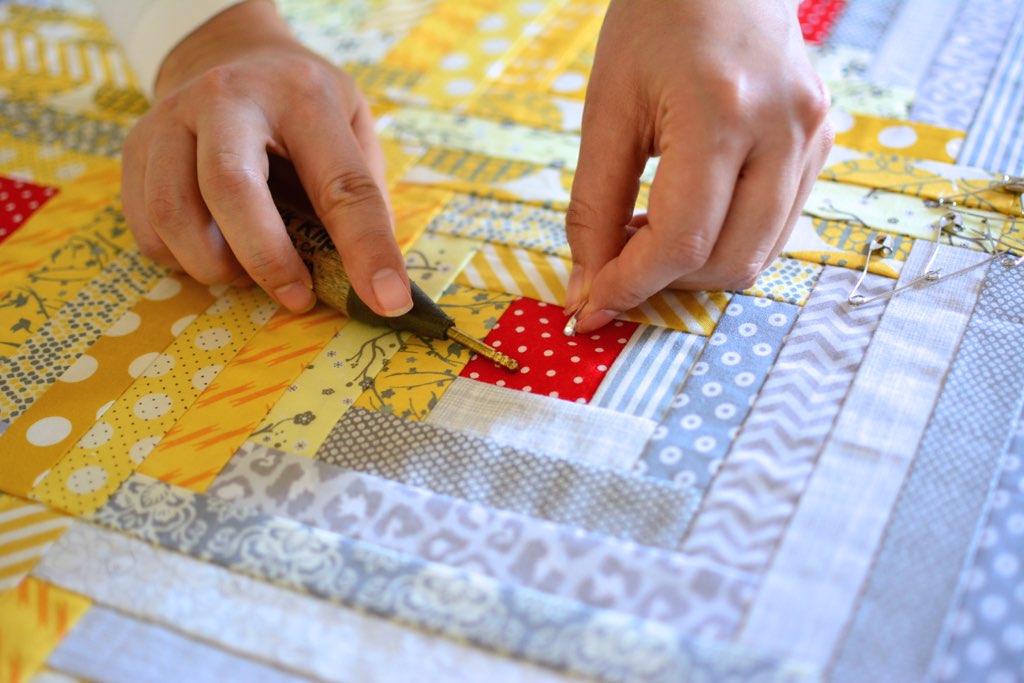 Happy Sunday! I hope you had a lovely weekend. Mine was busy, but very productive. I made a few more of the
I had been working on. When I started this project, I just wanted to use up some of my fabric scraps. But I had no idea how big of a project I could get out of them. I thought maybe a cushion or a table runner. The pile of scraps didn't look very big at all. So with no plan, just enjoying the process and cheering every time I completed one more block I was able to put together a small quilt. That's what I love about quilting: how small mount of fabric pieces sewn together suddenly becomes a quilt. Amazing! And now my little quilt is basted and ready to be quilted. I'm still undecided about how to quilt it. Any suggestions?
Speaking of basting; what is your favorite method for quilt basting? I've always used pins and my favorite tool the
to help fasten the pins. But I'd love to hear your thoughts.
Wishing you beautiful week!
XO
Martha.